Song of The Beloved!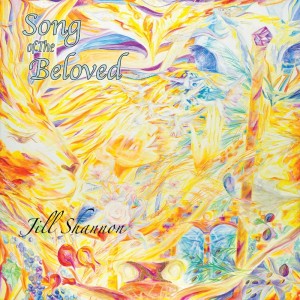 This unique CD, "Song of The Beloved" is based on Song of Solomon, using biblical texts, as well as my own journey, revelations and poetry.
Early in 2013, the Lord had commissioned me to write a new book: a commentary on Song of Solomon, which I began writing before my long summer tour of N. America, but at the same time, the Lord gave me these seven new songs, that would go with the new book, which was released in early 2014 (entitled "Unveiling the Song of Songs.")
These songs will be equally appreciated by both the male and female Bride of Yeshua. They are deep Scriptural messages about our relationship with the Lord, and our eternal destiny as His pure and holy Bride. I feel that these songs take us deeper into intimate expressions, struggles and faithful determination, in our relationships with the Lord, than any other project I've done thus far. It opens up the Song of Solomon in a way that we can all relate to and understand. My beloved friend, Nancy DeWind, who created the awesome cover art for The Seven Spirits of God, has outdone herself yet again! She has labored to create an exquisite new painting, which has become the amazing cover of this new CD. How awesome is this expression, which aligns perfectly with the music, lyrics and themes of these songs.
I was greatly blessed to have the privilege of working, for the first time, with worship leader David Zhou from Vancouver, B.C. David sang the Bridegroom solos, as well as background vocals. He added such a lovely dimension and balance to this conversation between the Bride and the heavenly Bridegroom. It was also a joy and privilege to be joined again by my daughter Ariela, and Native drummer/singer Perry Gerhart. Thank you to my singers, and to brilliant engineer Dave Schonauer, MorningStar Studios and the awesome graphics of Dave Gerhart.
Listen to the clips, and enjoy the journey.
Blessings and love,
Jill

Listen to Samples
Draw Me After You (Snippet 1 & 2)
Not Finding Him (clips 1 & 2)
Arise My Love (clips 1 and 2)
Come and See (clips 1 and 2)
Set Me as a Seal  (clips 1 and 2)
Who is This (clips 1 and 2)
This is Love (clips 1 and 2)
****Sorry…this CD cannot be ordered from this website, due to losing my inventory in the floods in late July, 2022. However, you can download this album on i-tunes, Spotify, and all digital distribution sites. You can also download individual songs. My apologies for this inconvenience.